We are a team of qualified and experienced Pilate instructors. We take our time to learn about you so that we can support you on your journey to uncover the body of your dreams.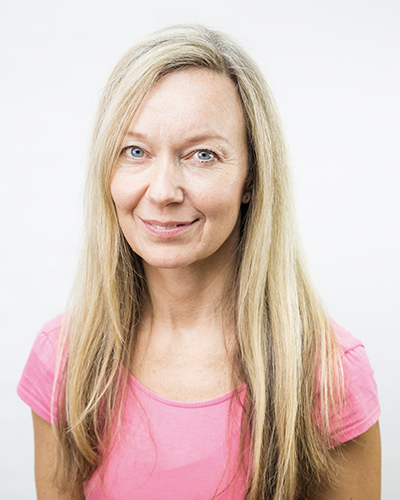 Suzi is certified to teach on the Pilates apparatus – the Reformer, Cadillac, Ladder Barrel and Chair, to work with clients pre and post pregnancy, with older clients, those with osteoporosis and those recovering from breast cancer. ​"I have always loved exercise and movement and after years of knee problems caused by running, I discovered Pilates and finally understood the importance of a balanced, strong and flexible musculature not only for my sport but in everyday life.  
My clients currently range in age from 15 to 89 and I love coaching them all towards greater body-awareness, helping them to lengthen, to strengthen, to mobilise and generally move with greater ease and poise in their everyday lives. 
I continually keep my skills and education up to date with further study and training courses. Pilates really does work.  I feel the benefits in my own body every day and with a regular, weekly commitment you will start to feel the benefits too".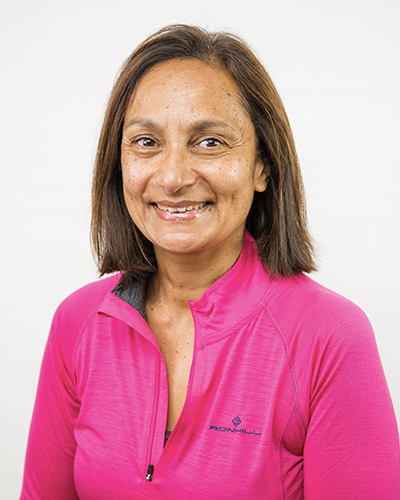 Jackie is a level 3 qualified Pilates mat work teacher and Back for Good practitioner. She worked in education, for over 12 years, as a teacher and then SENCO and saw many changes. She found she was spending all her time behind a desk with paperwork, or bent over talking to children.
In the later years she was hunched over a computer or with a phone to her ear and decided that it was time for a career change which meant her hobby and passion became her career. She gave up teaching and trained as a Pilates' teacher, at the well respected London based Body Control Pilates Centre. "I am constantly inspired when I hear people saying how much Pilates has helped to improve their fitness or overcome an injury or mobility problem. I truly believe in Pilates and the benefits it can bring to your health and fitness".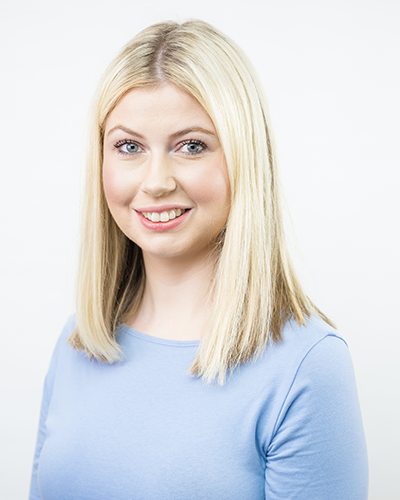 Alanna was first introduced to Pilates at an early age through intensive ballet training with the London Junior Ballet School. Feeling that her Pilates lessons improved her ability as a dancer, she went on to perform with many youth ballet companies including the London Children's Ballet and the National Youth Ballet of Great Britain.
After winning a place at the London Studio Centre at the young age of 16, Alanna began to do more remedial work to help her with the various injuries that would eventually put an end to her training. Instead of feeling despondent, Alanna enrolled at the Alan Herdman studio in London and discovered that it could benefit people of all disciplines and walks of life and so decided to train as a teacher qualifying in mat work, equipment and remedial exercise in 2012. 
Alanna teaches 1:1s on Fridays using both the mat and the Pilates apparatus.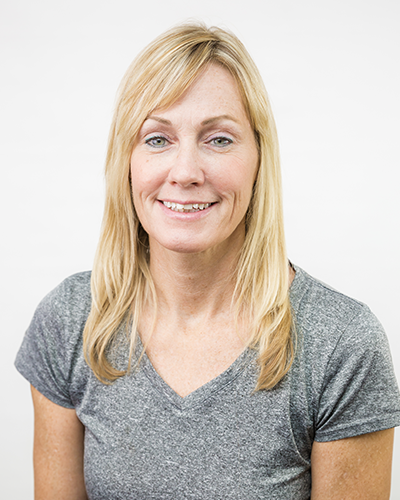 Anne-Marie has always had a keen interest in keeping fit and has enjoyed many years at the gym attending aerobic activities like body combat, body pump and step aerobic classes working on her cardiovascular fitness.
In 2006 she qualified to teach Exercise to Music due to her love of exercise. After years of both manual and office work she suffered from a repetitive strain injury and a shoulder injury which stopped her doing some of her usual activities. 
Around this time Anne-Marie was introduced to Pilates and found that her pain eased and mobility increased as she began to work the deep postural muscles as well as the more global muscles she was so used to working in the gym.  It seemed a natural progression to train to be a teacher and in 2017 Anne-Marie trained at Body Control Pilates to teach level 3 mat work. 
She has since qualified as a Level 3 Back for Good practitioner and also to work with clients with osteoporosis and now loves sharing her passion with others teaching both group and 1:1 lessons at the studio.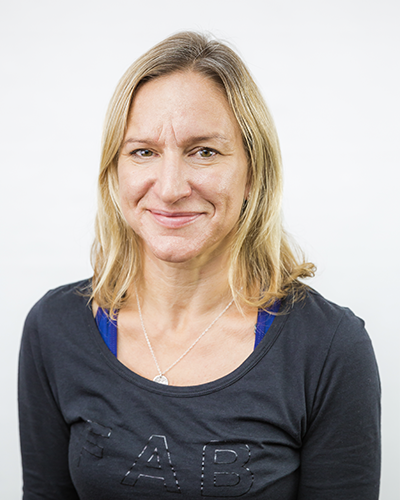 Joanna qualified as a Pilates matwork teacher with Body Control Pilates in October 2017.  Joanna has worked as a Nurse for the last 20 years in both Intensive Care and Endoscopy.  She has had an interest in practising Pilates for 14 years, finding it a great way to maintain muscle and core strength and flexibility as well as a means of relaxation from hectic family life. 
She enjoys running, walking and swimming and is aware of how Pilates keeps the body well-conditioned for daily life and sporting activities.  As a nurse, Joanna has lots of experience in supporting and encouraging clients whatever their ability and health status.  She is adding to her Pilates training with further courses and workshops to deepen her understanding of Pilates.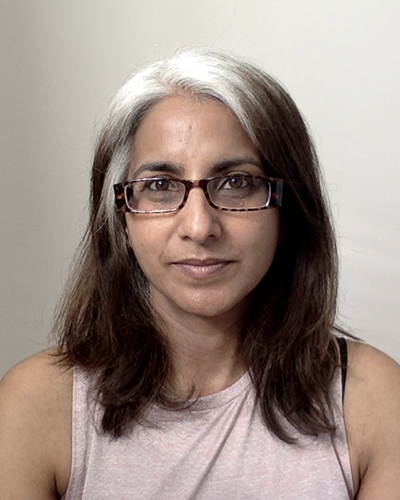 Farida holds the Body Control Pilates Level 3 mat work certification and is currently working towards Level 4. Farida took up Pilates 20 years ago when she realised she needed an additional form of exercise to complement her running and other cardiovascular activity. Pilates helped her to stay strong, flexible and healthy, which was particularly important during her many years in the pharmaceutical industry where she had to drive thousands of miles per year.
 After having two children, Pilates helped Farida to regain her strength and posture, and she developed a real interest in Pregnancy and Post-natal Pilates as a result. 
One of the things she loves about being a Pilates teacher is that she can help people regardless of age, sex or mobility restrictions move with greater efficiency, balance and strength.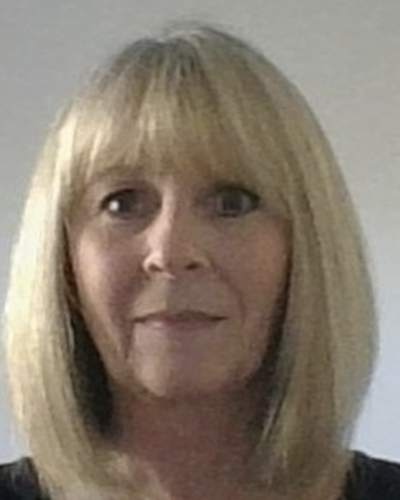 Sylvie works part-time, running the admin side of the studio, ensuring that classes are set up correctly, the books are in order and that clients are happy. She has a penchant for solving technical problems and particularly enjoys building relationships with all of our wonderful clients.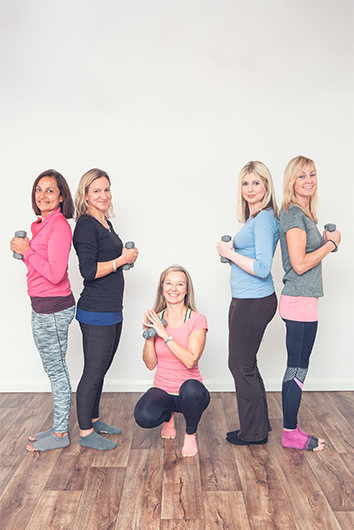 The training course that Body Control Pilates teachers must successfully complete to gain their mat work certification, is the most comprehensive of its kind in the world. Once qualified, teachers must continue to attend courses to ensure that they have the right skills and knowledge to work with clients of all levels.
Before your first session, you will be asked to complete an enrolment form, where you can give details of any injuries or conditions so that we can ensure that you exercise safely. Good movement skills are taught step-by-step, breaking the exercises down so that clients can enjoy the benefits of Pilates whilst working safely and effectively towards the more advanced exercises.
All Body Control Pilates teachers work to a maximum group class size of 12, ensuring close supervision and support. Body Control Pilates teachers work to a Code of Practice that governs teaching standards and professional ethics. All teachers hold valid insurance and CPR certification.
Body Control Pilates is a registered trademark used under licence www.bodycontrolpilates.com.
If you would like to discuss our classes then please contact us and we will be happy to arrange an appointment for you.
Suzi Staden Pilates Studio
Telephone: 07740 120336
Email: suzi@suzistadenpilates.co.uk
Address: Evegate Business Village, Smeeth, Ashford, Kent, TN25 6SX

Opening Times
Monday – Friday: 9am–5pm
Saturday & Sunday: Closed
Lessons & Classes
Monday-Thursday: 8am-9pm
Friday: 8am-3pm
Saturday: 9am-1130am